Research Fellowship Program
In 2010, SQCC established its Research Fellowship Program, which aims to promote and cultivate scholarly research about Oman across several academic disciplines. The fellowship is open to PhD candidates and university academics who are US citizens or affiliated with U.S.-based American university and funds one scholar or team of scholars to carry out research in Oman each year. The fellowship awards up to $51,000 for the fellow or team of fellows.
All Research Fellowship applications must be completed by 9 October, 2022.
All references for the fellowship are due by 12 October, 2022.
15 August 2022
Professor Chuck Bailey to Begin Research in Sultanate of Oman
Washington, D.C., USA: Dr. Christopher "Chuck" Bailey, professor and structural geologist at the College of William and Mary is set to begin the 2022 Sultan Qaboos Cultural Center fellowship in the Sultanate of Oman.
Dr. Bailey's project is titled, "From the Deep Earth to the High Desert: Framing Oman's Unique Geological Heritage."
"Oman's geology and terrain have dictated the nature of human settlement from pre-history well into the 20th century, but those connections are not readily evident to the casual observer," Dr. Bailey noted. "This research focuses on framing the geology and landscape in order to highlight the links between the earth and environment to Oman's history and culture. This field-based research project will document the geology, landscape, and human history at some 15 iconic Omani sites that provide classic examples of the interwoven relationship between geology and people."
Chuck Bailey is professor and chair of the Geology department at the College of William & Mary. A structural geologist with a Ph.D. from Johns Hopkins University, he is also the current president-elect of the Geological Society of America. His research focuses on the geometry and tectonic history of deformed rocks. Dr. Bailey's research has taken him from the Appalachian Mountains to the low deserts of southern Arizona across the high plateaus of Utah and the Coast Mountains of British Columbia. Since 2013, he has worked to better understand the geology of Oman. At William & Mary, he has led many field-based study abroad trips that focus on Oman's natural history and culture. Dr. Bailey's research will be published in book-format by the Sultan Qaboos Cultural Center in English and Arabic.
The Sultan Qaboos Cultural Center's annual research fellowship awards up to $51,000 to a U.S.-based researcher or team of researchers to carry out one year of academic study in the Sultanate of Oman. Now in its 11th year, the fellowship has helped promote cutting-edge research in the Sultanate of Oman in the fields of archaeology, anthropology, marine ecosystems, geophysics, and more.
About the Sultan Qaboos Cultural Center: Established in 2005, the Sultan Qaboos Cultural Center's (SQCC) mission is to share Omani culture with the American people. SQCC promotes mutual respect and understanding between our nations, and strives to educate a new generation of culturally sensitive and knowledgeable citizens in each society. Through outreach programs, scholarships, lectures, educational resources, cultural partnerships, and our cultural center in Washington, DC, SQCC shares the culture, history, and heritage of the Sultanate to audiences across the United States.
For more information, please visit: https://www.sqcc.org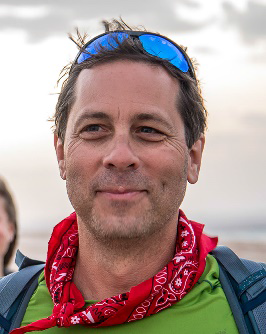 Faculty/Professional Reference
Please note, in order for your references to upload their letters of recommendation they will need a application confirmation number. This number will not be generated and sent to the applicant until they have completed the application. All reference letters must be uploaded using the recommendation form.
Sorry. This form is no longer available.