About our Center
The Sultan Qaboos Cultural Center (SQCC) was established in 2005. Our mission is to share Omani culture with the American people. SQCC promotes mutual respect and understanding between our nations and strives to educate a new generation of culturally sensitive and knowledgeable citizens in each society.  Through outreach programs, scholarships, lectures, educational resources, cultural partnerships, and our cultural center in Washington, DC, SQCC shares the culture, history, and heritage of the Sultanate with Americans near and far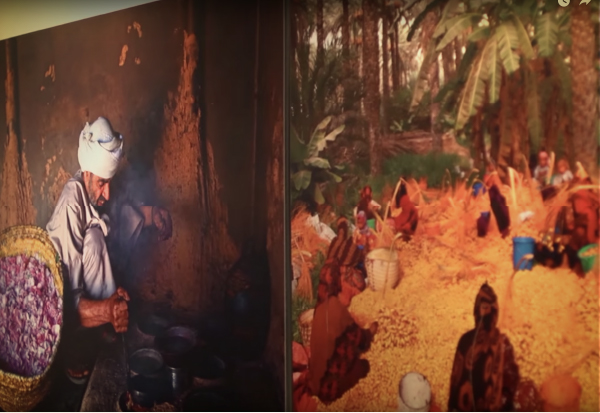 SQCC
The Center is named for the late His Majesty Sultan Qaboos bin Said al Said of Oman. His Majesty was an avid supporter of the arts and cultural conservation, and the center is one of his many cultural legacies. H.E. Ambassador Moosa Hamdan bin Moosa Al Tai, Ambassador of Oman to the United States, serves as Chair of the SQCC Board of Oversight. Ms. Kathleen Ridolfo serves as Executive Director and heads the office in Washington, DC, and Dr. Iman Al Busaidi serves as the Deputy Director in Muscat, Oman. SQCC is funded by the Diwan of Royal Court,  Sultanate of Oman. SQCC is grateful to His Majesty Sultan Haitham bin Tarik for his continued support.

For more information regarding SQCC's programs, scholarships, and resources, or to schedule a group tour of the Oman cultural exhibition, please email [email protected].
TWO CENTURIES OF U.S.-OMAN RELATIONS
Since the first visit of an American ship to an Omani port in 1790, Oman and the U.S. have worked together to foster two centuries of strong relations between our nations, as shown in the timeline below:
U.S.-Oman Free Trade Agreement signed.

The Sultan Qaboos Cultural Center (SQCC) is established in Washington, D.C. to promote U.S.-Oman relation

Her Excellency Hunaina Sultan Al Mughairy appointed first Arab woman to serve as ambassador to the U.S.

Omani delegation visits Washington, D.C.; Oman is the first Arab country to be featured in the Smithsonian Folklife Festival.

U.S. President William J. Clinton visits Oman.

The Honorable Frances Cook appointed as U.S. Ambassador to Oman, the first female ambassador to serve in any Gulf Cooperation Council country.

President George H.W. Bush visits the Sultanate.

Delegation from the Omani State Consultative Council (Majlis al Shurah) travels to Washington to conduct a legislative fact-finding mission.

Sultan Qaboos comes to the U.S. on a state visit and meets with President Ronald Reagan.

Oman participates in the Camp David peace talks.

Sultan Qaboos comes to the U.S. on a private visit and meets with President Gerald Ford.

Omani embassy opens in Washington, D.C.

U.S. opens embassy in Muscat.

U.S. and Oman renew "Treaty of Amity, Economic Relations and Consular Rights."

Sultan Said bin Taimur accepts an official invitation to meet with U.S. President Franklin Delano Roosevelt.

U.S. consulate reestablished in Muscat to improve political and economic exchanges between the two countries.

First Arab diplomate to be accredited to the U.S., Ahmad bin Na'aman, arrives in New York on the Omani vessel Sultanah.

U.S. consulate opens in Oman.

The U.S. and Oman sign the "Treaty of Amity and Commerce," first bilateral accord between the U.S. and an Arab Gulf state.

American vessel Boston Rambler reaches Muscat.
Today, Oman and the U.S. continue their centuries-old relationship through cultural, educational, environmental, and economic ties.  Both countries maintain permanent diplomatic missions in the other's respective capitals.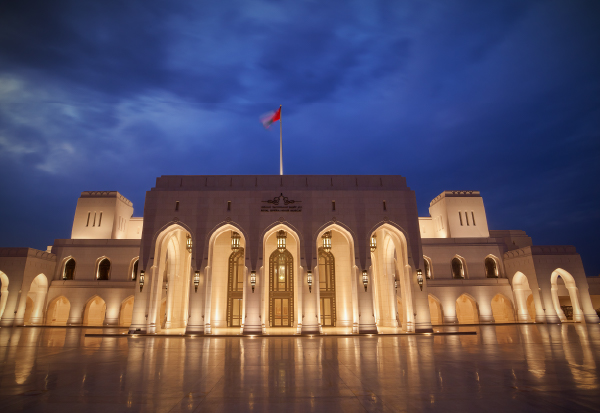 The Sultanate of Oman
Located on the southeastern tip of the Arabian Peninsula, Oman borders the United Arab Emirates, Saudi Arabia, and Yemen.  Its 119,500 square miles include varied terrain from steep mountain peaks to pristine beaches, from vast deserts to fertile croplands.  The capital, Muscat, was designated the Cultural Capital for the Arab Region in 2006 by the UN and Arab League Educational, Scientific, and Cultural Organization.

Historically, the Sultanate has been a seafaring nation and overlooks three seas -- the Arab Gulf, the Gulf of Oman, and the Arabian Sea.  Omani ships sailed to ports in India, Pakistan, China, and Africa, trading commercial goods, crafts, and cultural traditions.  Today, Oman is a modern monarchy led by His Majesty Sultan Haitham bin Tarik Al Said.  Full suffrage is granted to all citizens over the age of 21, who elect one of two governing councils.  Women play an active role in every facet of Omani life.  Adult literacy exceeds 75% and Arabic is the official language, although many languages are spoken.  Islam is the main religion and source of legislation for the Basic Statute of the State.

Oil is Oman's principal export, along with fish and agricultural products, liquid natural gas, and traditional crafts.  Oman's tourism industry plays a growing role in the economy, offering museums, sightseeing, shopping, and international style accommodations.  From watersports to desert safaris, from camel races to sanctuaries for turtles, birds, Oryx, and Arabian tigers, Oman truly offers something for everyone.