SQCC visited Sleepy Hollow Elementary School in Falls Church, Virginia
Date & Time
January 9
12:00 am - 11:59 pm
The Sultan Qaboos Cultural Center visited fifth and fourth graders from Sleepy Hollow Elementary School in Fairfax, VA on 9 January and spent a half day with them.
SQCC staff began the visit with a quick PowerPoint presentation on Oman's culture, people, and history. Students also watched two short videos on Oman entitled Oman in two Minutes and Country Full of History, Wildlife, and Tradition. Students then had an opportunity to create an imaginary travel itinerary to Oman. They started as their airplane landed at Muscat Airport and created a list of the top places they wanted to visit in Oman. Many of them mentioned that they would visit a wild animal sanctuary like the sea turtle resort; others wanted to go hiking in the desert or swim on Oman's coasts.
The visit also included an Arabic writing activity. SQCC taught and challenged students to write the word "Thank You/ شكرا" in Arabic on arabesque-style frames prepared by SQCC. The 160 students were so happy to learn about Oman. They even hope to visit SQCC and hope even more that they can visit Oman in the future.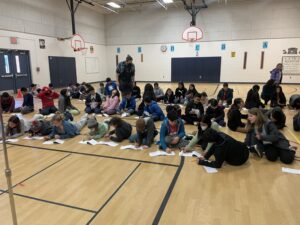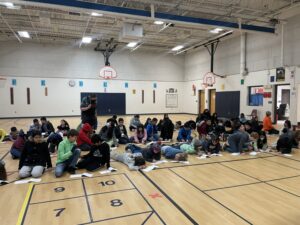 Sorry, we couldn't find any posts. Please try a different search.