SQCC Participated at Washington DC Travel Show
Date & Time
February 4
12:00 am - 11:59 pm
On 4 – 5 February, SQCC participated in the Washington DC Travel Show, the Largest Series of Travel Shows in the U.S produced by Unicomm, LLC, held at the Washington Convention Center. In addition, SQCC supported Omani tourist companies at the event.
Visitors to Oman's booth learned about the attractive tourism in Oman with its incredible architectural gems, natural wonders, and exciting adventures. Visitors were also able to learn about SQCC's programs and scholarships as well as Oman's culture, history, geography, and tradition. Visitors also received promotional materials such as SQCC program flyers and pamphlets as well as bags of frankincense.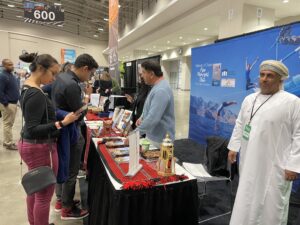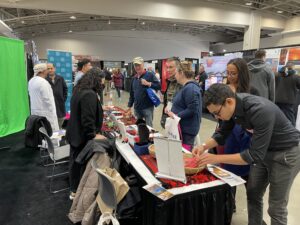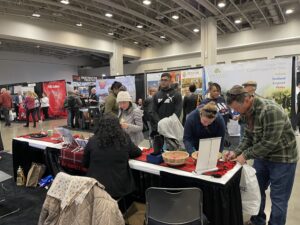 Sorry, we couldn't find any posts. Please try a different search.