Fire and Light: A Journey through Ibn 'Arabī's Collection of Love Poems, Tarjumān al-Ashwāq
Date & Time
September 27, 2022
6:00 pm - 7:00 pm
Location
Sultan Qaboos Cultural Center
1100 16th St. NW.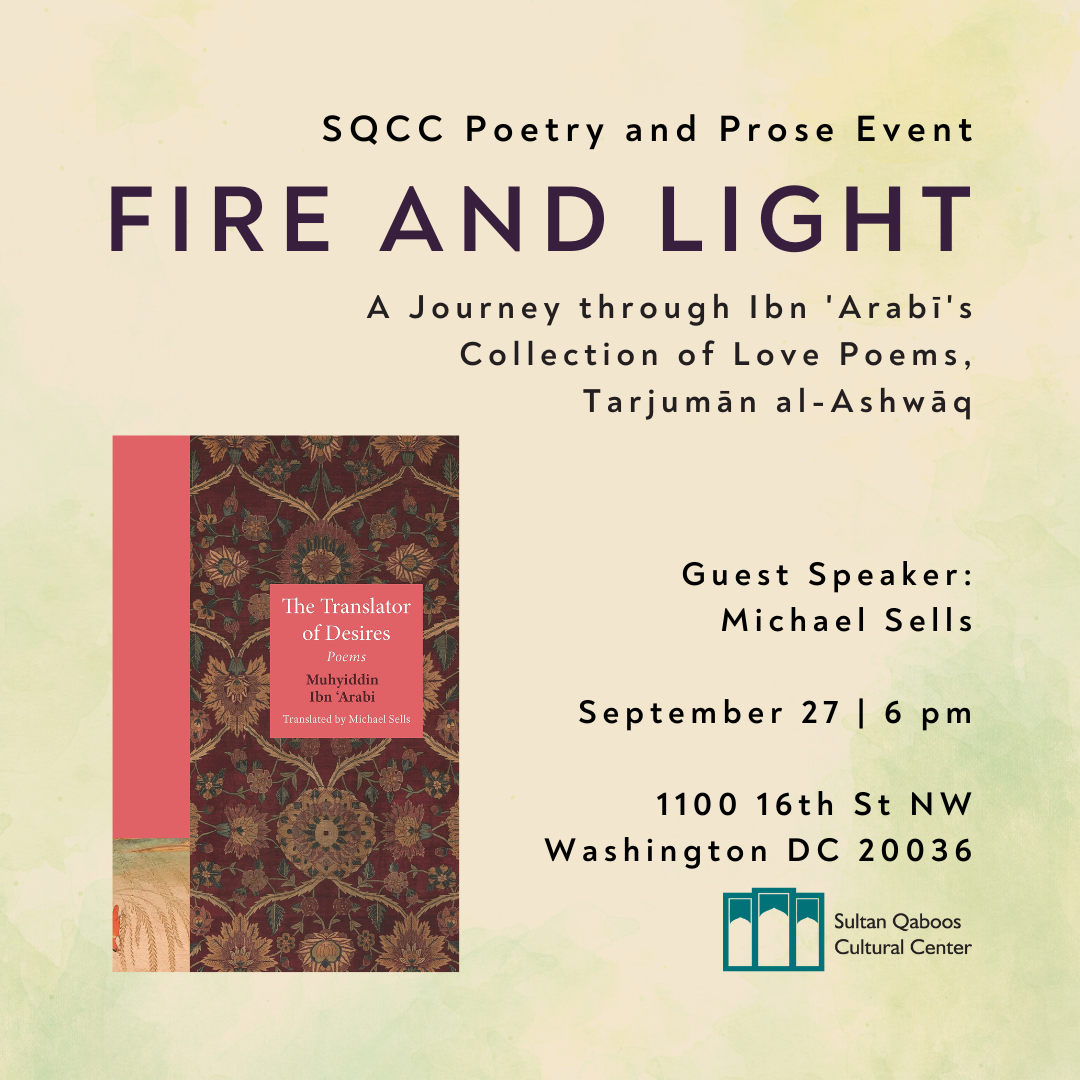 RSVP HERE: http://events.constantcontact.com/register/event?llr=jjfaurzab&oeidk=a07ejcqsyyae709441c
Special guest Michael Sells, historian and scholar of religion, will explore poetry and mysticism in the 7th/13th century through selections of the renowned mystic Muḥyiddīn Ibn ʿArabī 's love poems–in Arabic and in his recently published translation–from Ibn ʿArabī 's collection Tarjumān al-Ashwāq.
Sorry, we couldn't find any posts. Please try a different search.