ASU with SQCC on Accelerating Education
Date & Time
July 13
12:00 am - 11:59 pm
On Thursday 8 June, Arizona State University ASU and the Sultan Qaboos Cultural Center SQCC partnered together in hosting an educational event focused on The Acceleration of Higher Education: Mitigating Future Challenges. The event targeted cultural attaches of MENA, South America and Asia, NGOs, and members of educational organizations in DC area.
ASU President, Dr. Michael M. Crow gave a presentation on sharing how ASU is transforming the concepts of education, technology and inclusion while building a global university network. He discussed different approaches in the methods used at ASU, the University ranked Number One in the U.S. for Innovation.
Dr. Zaid Zabanoot then discussed the state of Higher Education in Oman, mentioning the use of scholarships to encourage students to study abroad, mostly in Europe, North America, Australia and New Zealand where they can learn and bring new, innovative ideas to the Sultanate. He emphasized the need for increased exchange programs to diversify the state of Higher Education in Oman.
The session was followed by a chance for guests to ask questions and concluded as a successful networking gathering.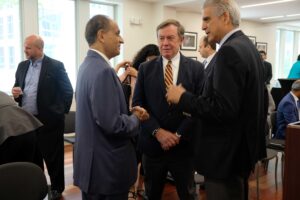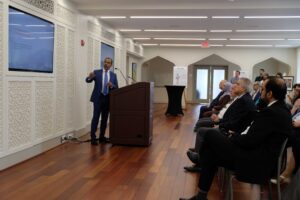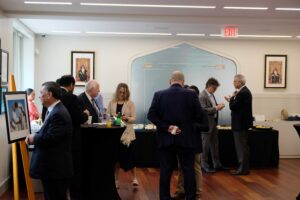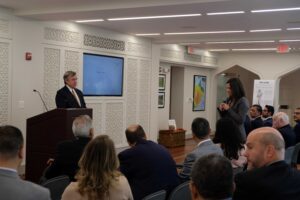 Sorry, we couldn't find any posts. Please try a different search.