A Riddling Classic of Arabic Literature: Al-Hariri's Maqamat
Date & Time
June 14, 2022
5:30 pm - 6:30 pm
Location
Sultan Qaboos Cultural Center
1100 16th St. NW.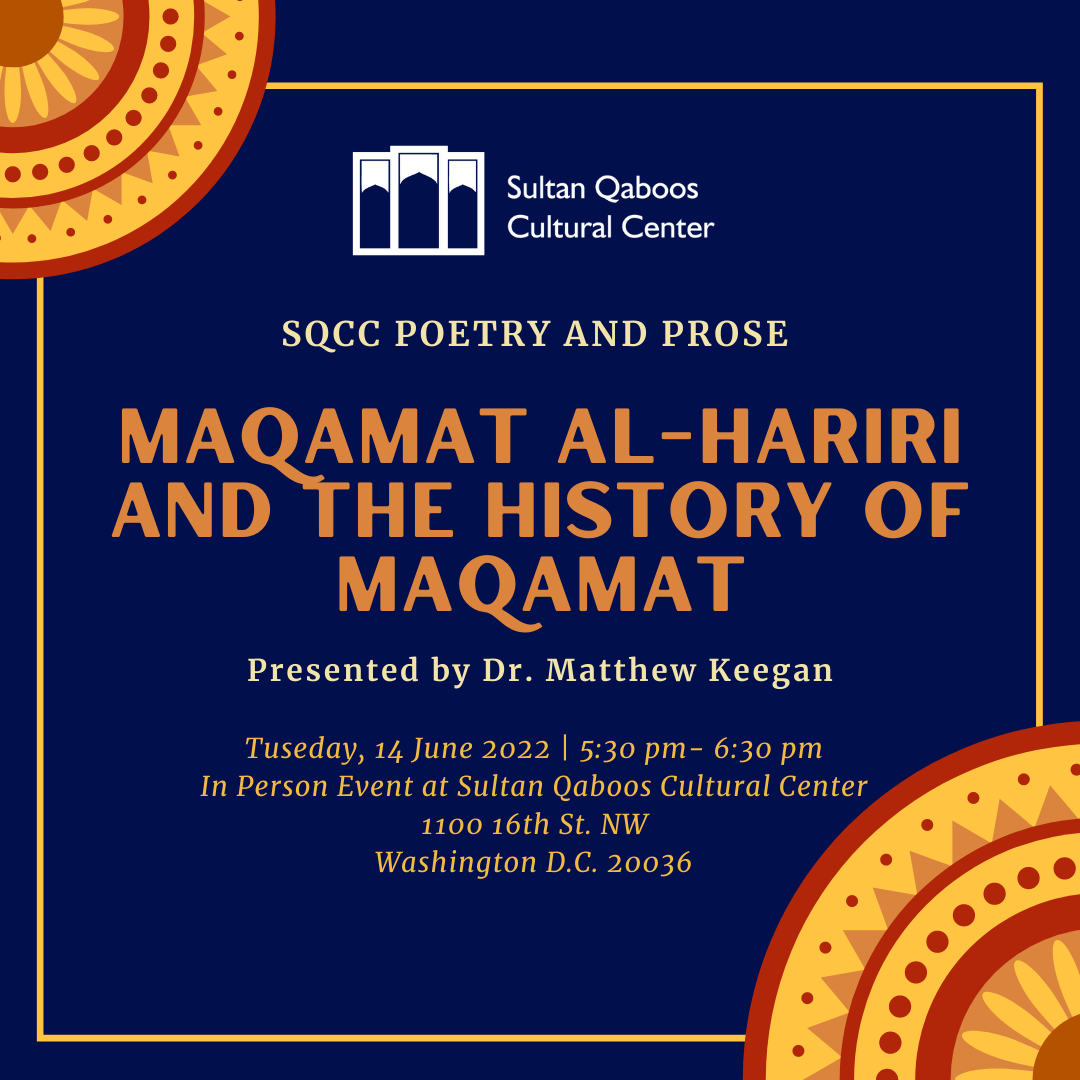 RSVP using this link: http://events.constantcontact.com/register/event?llr=jjfaurzab&oeidk=a07ej6uld5oaed0f0e0
The Maqamat of al-Hariri is a collection of stories from the 12th century CE about a vagabond trickster who uses his riddles and eloquence to dupe and delight his audiences. Al-Hariri's stories were written in ornately rhymed Arabic prose and were considered a classic for centuries. Scholars across the Islamic world studied the text intensively, wrote dozens of commentaries, and composed their own stories in emulation of al-Hariri. This talk explores the reception of the Maqamat through its commentaries. Why did this collection become so widely celebrated? And why did it fall rapidly out of favor in the 19th century when it came to be eclipsed in the canon by other texts? To answer these questions, this talk discusses the culture of reading, riddling, commentary, and interpretation that made the Maqamat a riddling classic.
Sorry, we couldn't find any posts. Please try a different search.