Date & Time
March 16
1:30 pm - 2:30 pm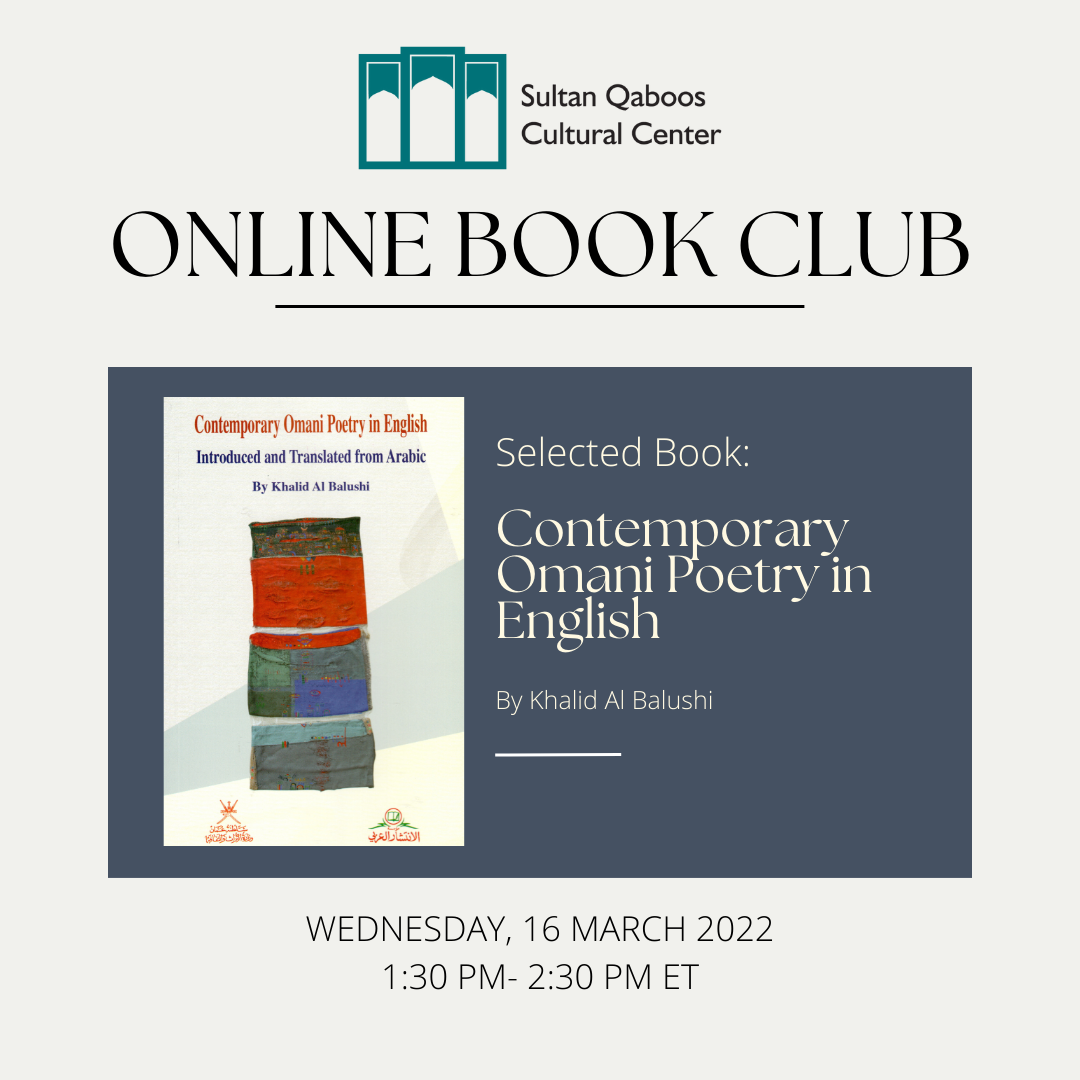 Sultan Qaboos Cultural Center Library is pleased to invite you to participate in the SQCC Online Book Club! RSVP Using this link: https://events.r20.constantcontact.com/register/eventReg?oeidk=a07ej1l82yee9dbc21d&oseq=&c=&ch=
SQCC will host a discussion of selected poems from the book 'Contemporary Omani Poetry in English' Written by Khalid Al Balushi. The book club is an excellent opportunity to explore Omani poetry; it is rich with metaphors and imagery. It is also a great opportunity to discuss Omani culture.
The Contemporary Omani Poetry in English: Introduced and Translated from Arabic is a remarkable written work by the Omani poet and translator Khalid Al Balushi. It discusses a collection of Omani poems translated from Arabic to English. The poems in this book were written throughout different periods and represent multiple regions of Oman.
A limited number of books are available to borrow from the library. Please contact us at library@sqcc.org to confirm book availability and hold your book.