SALAM Application is Open!
Date & Time
October 24
8:00 am - 5:00 pm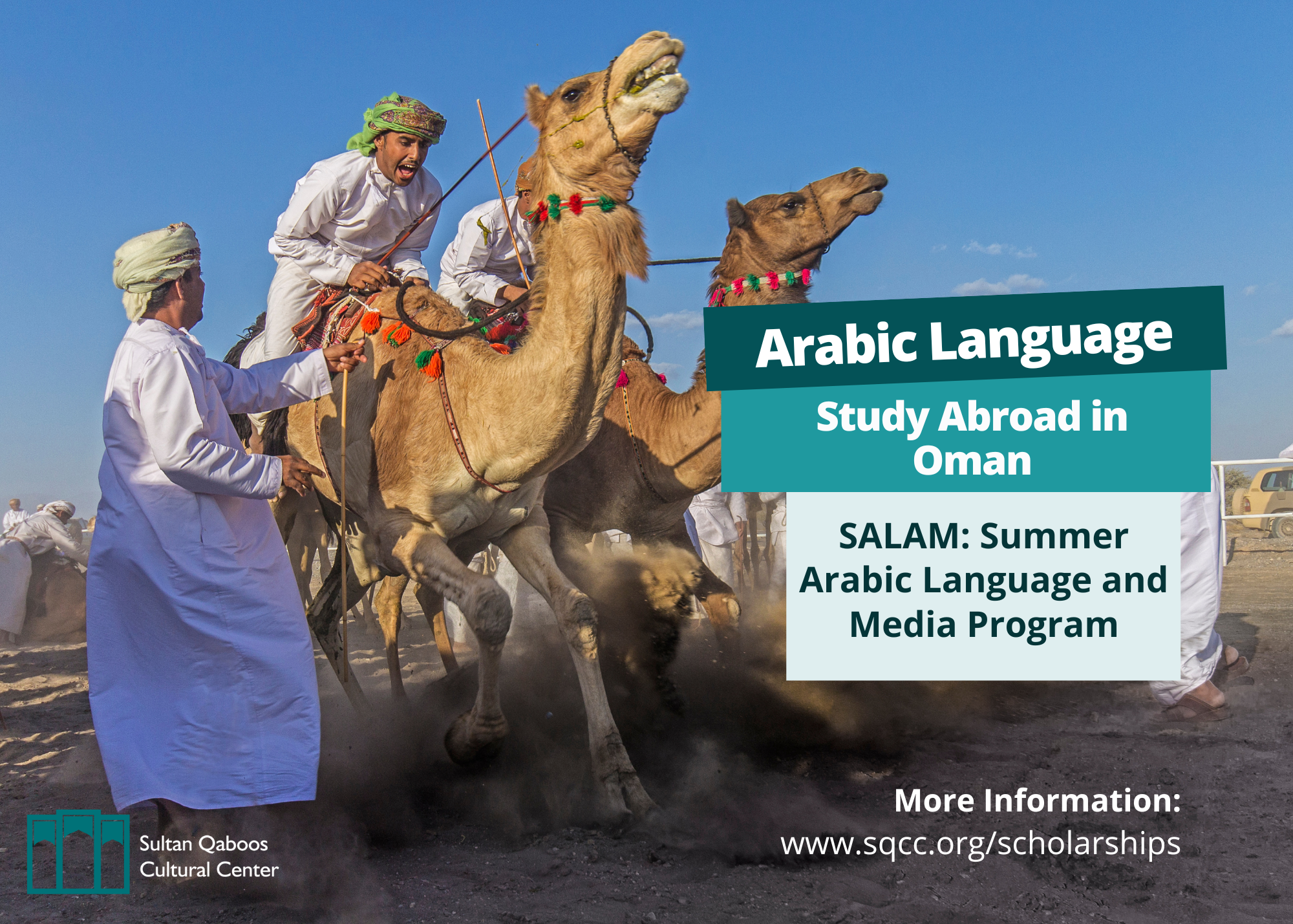 The Sultan Qaboos Cultural Center (SQCC) is now accepting applications for the 2024 Summer Arabic Language and Media (SALAM) program in the Sultanate of Oman. SALAM is a fully-funded intensive Arabic language scholarship program. SALAM 2024 will be held at the Sultan Qaboos Institute for Teaching Arabic Language to Non-native Speakers in Manah, Oman. Visit our scholarship section to learn more.
Deadline is midnight 31 January 2024.
Sorry, we couldn't find any posts. Please try a different search.