EXHIBITION: OMANI CULTURE THROUGH CRAFTSMANSHIP
Date & Time
June 30
12:00 am - 11:59 pm
Location
Sultan Qaboos Cultural Center
1100 16th St. NW.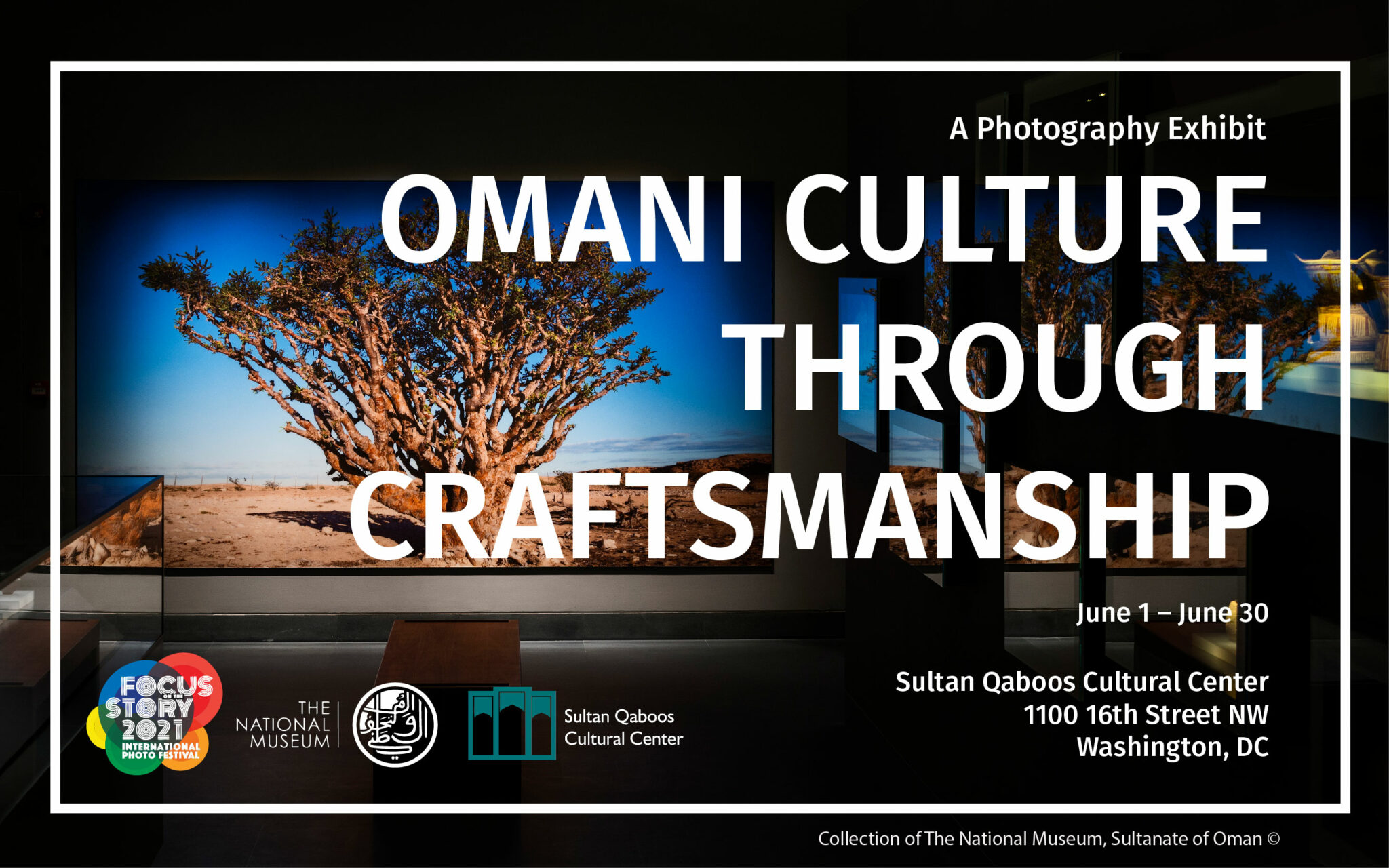 NOW OPEN TO VISIT
Dates: June 1 – June 30
Viewing Hours:
Mon., Tue. , Thurs., Fri. : 10:00 a.m. – 4:00 p.m.
Wednesday : 10:00 a.m. – 7:00 p.m.
Saturday : 12:00 – 4:00
Location:
Sultan Qaboos Cultural Center
1100 16th Street NW, Washington, DC
FACE MASK REQUIRED
The Sultan Qaboos Cultural Center will take part in the month-long Focus on the Story Festival 2021, exhibiting works from the National Museum of Oman.
The National Museum of Oman's extensive photography collection holds some of the most important photographs depicting the history, culture, and creative elements of the people of the Sultanate of Oman. This valuable collection holds some of the leading archival photographic documentations by renowned Omani photographers, as well as by individuals of various backgrounds, from scientists, medical professionals, and foreign officials who have lived in Oman.
The photographs on display tell various interconnected stories, which reflect the culture of Oman and its people as stemming from its land and nature. We invite the visitors to join for a glimpse into the National Museum's contemporary photography collection, including snapshots from within the galleries of the National Museum.
Photographers:
Mr. Ahmad Altoqi, Professional Photographer
Mr. Saleh Al Ruzaiqi, National Museum Photography Specialist