SQCC Hosts Students from Georgetown University
Date & Time
January 18
12:00 am - 11:59 pm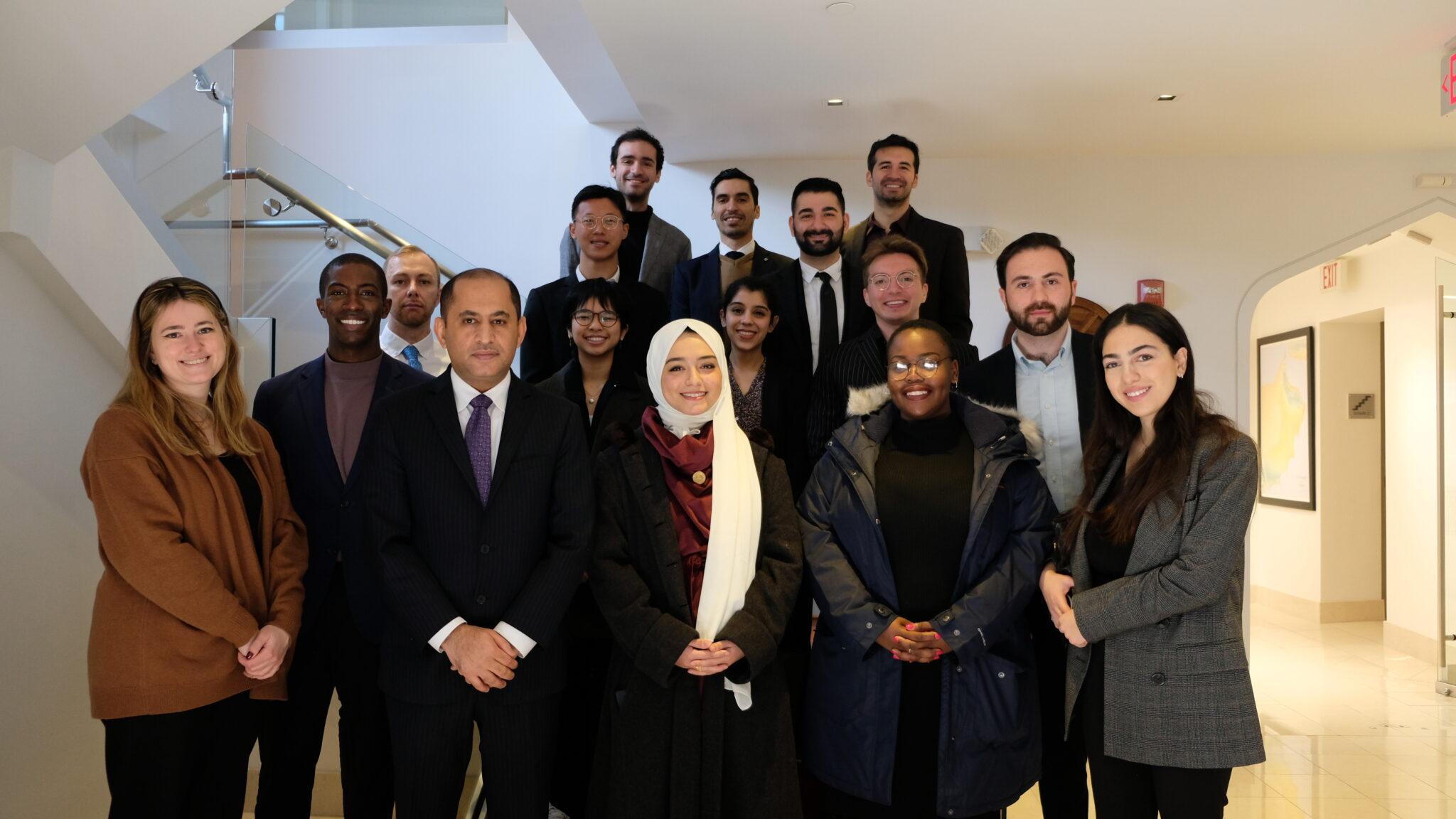 On January 18, SQCC hosted Georgetown University School of Foreign Service and MENA Forum, a graduate organization for students interested in the region academically, culturally, and professionally.
Students visited SQCC's library and learned more about Oman through a wide range of publications about cultural heritage, both English and Arabic. Students were intrigued and asked many questions about the services offered by SQCC's library.
Students also toured SQCC's permanent exhibition, where they were introduced to Oman, its traditions, culture, and history including: traditional Omani attire and handicrafts, pottery, basketry, and silver artwork. Visitors also learned about the historical importance of the aflaj irrigation system, forts, and maritime trade.
After the tour, Mr. Salim Al Wardi, Deputy Chief of Mission of the Embassy of the Sultanate of Oman, gave a presentation on Oman's Foreign Policy, its multilateral relations with other countries, Oman-U.S. relations, religious freedom in Oman, and tourism in the country.
The visit concluded with students mingling with the Embassy diplomats and SQCC's staff as they enjoyed Omani coffee and dates.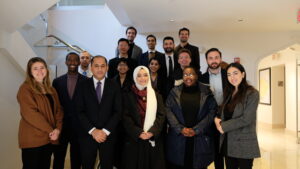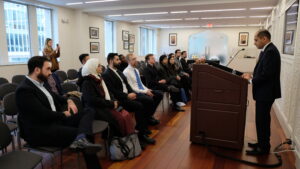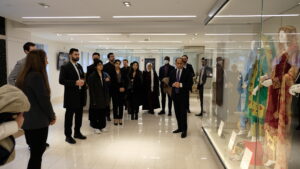 Sorry, we couldn't find any posts. Please try a different search.